Red
Dia Frampton's new CD 'Red' comes out December 6, 2011. The CD will feature a song called The Broken Ones. This single is set to release November 15, 2011. A music video was also filmed and includes all of the Frampton sisters - except for Jade - and the rest of the band (Meg & Dia). The Broken Ones is now currently on iTunes.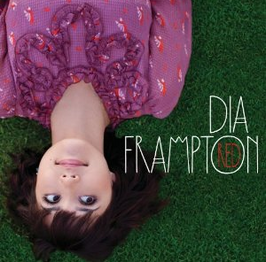 Don't Kick The Chair (feat. Kid Cudi)
Isabella
The Broken Ones
Good Boy
I Will (feat. Blake Shelton)
Billy The Kid
Daniel
Walk Away
Bullseye
Trapeze
Homeless (Bonus Track)
Hearts Out To Dry (Bonus Track)
Ad blocker interference detected!
Wikia is a free-to-use site that makes money from advertising. We have a modified experience for viewers using ad blockers

Wikia is not accessible if you've made further modifications. Remove the custom ad blocker rule(s) and the page will load as expected.