It's Always Stormy In Tillamook
This EP was released on November 2, 2010. The band said the first 500 people to order a physical copy from their website would recieve a secret song (Down The Open Road) emailed to them with a link and password.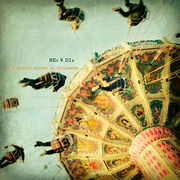 Songs
The One
My Ugly Mouth
Less Of Me
Dreams Like Oceans
Don't Be Careful
Love Song
The Place Where I Feel Most Like Me
Ad blocker interference detected!
Wikia is a free-to-use site that makes money from advertising. We have a modified experience for viewers using ad blockers

Wikia is not accessible if you've made further modifications. Remove the custom ad blocker rule(s) and the page will load as expected.